Welcome!

This site is dedicated to the past, preset and future of mobile phone technology.
Check out our timeline which shows the process of mobile phone evolution over the past century. Find out how a mobile phone works along with what technologies are crammed into a machine the size of your hand! We also look to the future and see how the technology will evolve from here.
Confused by all the terminology?! Check out our mobile phone glossary!
To start, select an option from the menu on the left.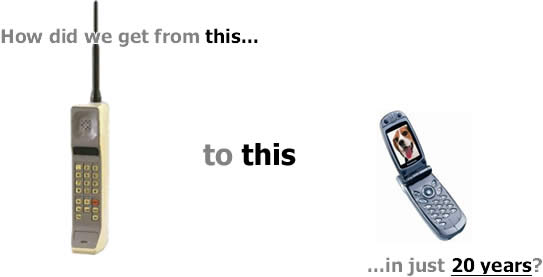 Feel free to contact us with your comments or suggestion through this page.